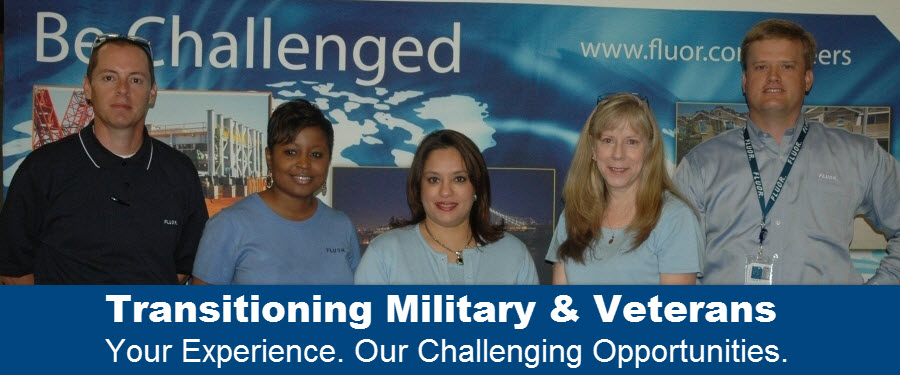 Highlights of Outreach Programs Fluor supports include:
Hiring our Heroes® - U.S. Chamber of Commerce Foundation
A nationwide grassroots campaign to help veterans, transitioning service members, and military spouses find meaningful employment across America. Hiring our Heroes hosts with partners hiring fairs across the country. Fluor is proud to be on the National Advisory Circle for the Hiring our Heroes Veterans Employment Advisory Council.
Employer Support of the Guard and Reserve (ESGR)
ESGR, a Department of Defense office, promotes cooperation and understanding between Reserve Component Service members and their civilian employers. State Veteran Employment Workshops and Job Fairs National one-stop initiatives established to support our veterans who offered so much to support and defend us.
Fluor Military Support Coalition
Started in 2007 to acknowledge and support the men and women of the Armed Forces and their families, the Fluor Military Support Coalition identifies and grants funding to organizations that support the needs of military personnel and their families. Between 2008 and 2012, Fluor donated more than $650K through 52 separate grants to organizations who share this mission. Learn more about opportunities at Fluor.
Results, order, filter
Systems Analyst Jobs in United States